Care for your washing machine
Prevent unpleasant odours from developing and ensure a clean interior of the washing machine with approved cleaning and care range. Regular maintenance helps to extend the lifetime of your appliance and produces fresh smelling laundry every time.
Dust bags and filters for your vacuum cleaner.
The Bosch online store has all you need for your vacuum cleaner. Original dust bags are designed to maximise the cleaning capabilities of your Bosch vacuum. The specially developed material assists in filtering dust particles and are also self-sealing for easier and hygienic changing of the bag.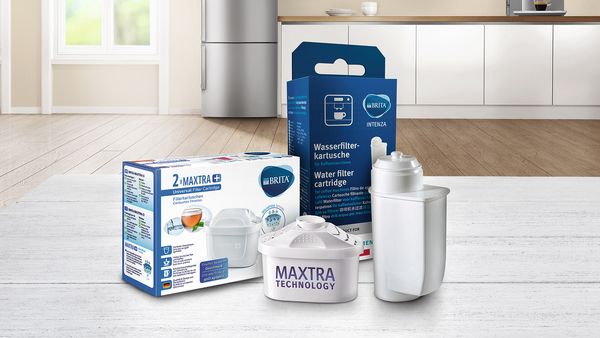 Choose the correct water filter.
To achieve high standards of water quality always select our approved filters for your appliance. Regularly changing filters helps reduce impurities in the water and ensures great taste.
Bosch extended warranty.
With the extended warranty, your Bosch home appliance will be repaired free of charge even after the 2-year manufacter's warranty expires - for a further 1-3 years.