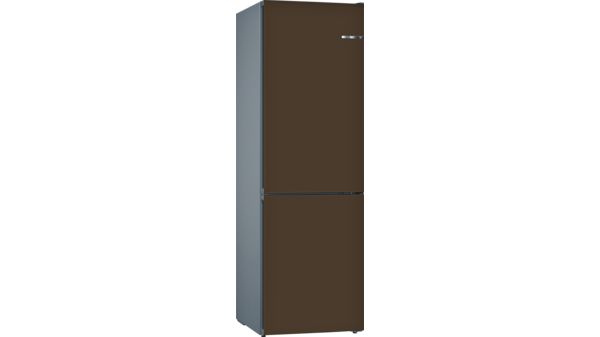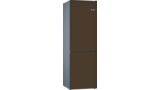 ---
Exchangable colour front for Vario Style bottom freezer
Is this product suitable for my appliance?
Technical Specifications
Technical Specifications
Exchangeable colour front for Vario Style bottom freezer (Espresso brown)
Dimensions: 186cm x 60cm
Material colours trend: A dark roast of pure South and Central American Arabicas espresso coffee has a strong character and intense body, which could be enhanced by cocoa note. The new intense espresso brown Vario Style bottom freezer underscores the contemporary feeling of every kitchen. Perfect match, e.g. with an ultra-pale blue gray kitchen furniture. Richly intense, timeless inspiration.
Technical Specifications
Technical data
| | |
| --- | --- |
| Specification of product image | MCSA01970096_H2693_KSZ1AVD00_1373356_cmyk_def.jpg |
| Construction type | Free-standing |
| Height of the packed product (mm) | 80 mm |
| Product name / Commercial code | KSZ1AVD00 |
| Depth of the packed product (mm) | 1,120 mm |
| EAN code | 4,242,002,975,788 |
| Gross weight (kg) | 8.80 kg |
| Width of the product (mm) | 600 mm |
| EAN Barcode | '!2E20AC-jhfhii! |
| Standard number of units per pallet | 12 |
| Internal article number | 000000000000717159 |
| Net weight (kg) | 6.857 kg |
| Height of the product (mm) | 1,860 mm |
| Width of the packed product (mm) | 660 mm |
| Brand | Bosch |
| Product group for which the accessory is available | Fridge/freezer combination |
| Dimensions of the packed product (HxWxD) (mm) | 80 x 660 x 1120 mm |
Other data
| | |
| --- | --- |
| EAN Barcode | '!2E20AC-jhfhii! |
| Standard number of units per pallet | 12 |
| Country of origin | DE |
| Dimensions of the packed product (HxWxD) (mm) | 80 x 660 x 1120 mm |
| Statistical number | 73269098 |